The mission of the Honors, Scholars, and Fellows Student Advisory Board (HSF SAB) is to serve as a voice for students' ideas and desired resources and to generate value-added programs and policies to advance the HSF mission and collaboration of HSF programs.
HSF SAB Charge
Provide critical feedback about HSF student priorities to HSF staff
Represent the HSF student community in applicable staff meetings
Communicate updates between HSF staff, leadership, and the SAB
Identify any issues affecting collaboration among key constituent groups in the HSF community
Assist in ongoing HSF collaboration and marketing efforts by cross promoting events
Create and coordinate an HSF student event calendar
HSF SAB Newsletter
Catch up on highlights from fall 2019 and what to expect in spring 2020 by reading our first newsletter!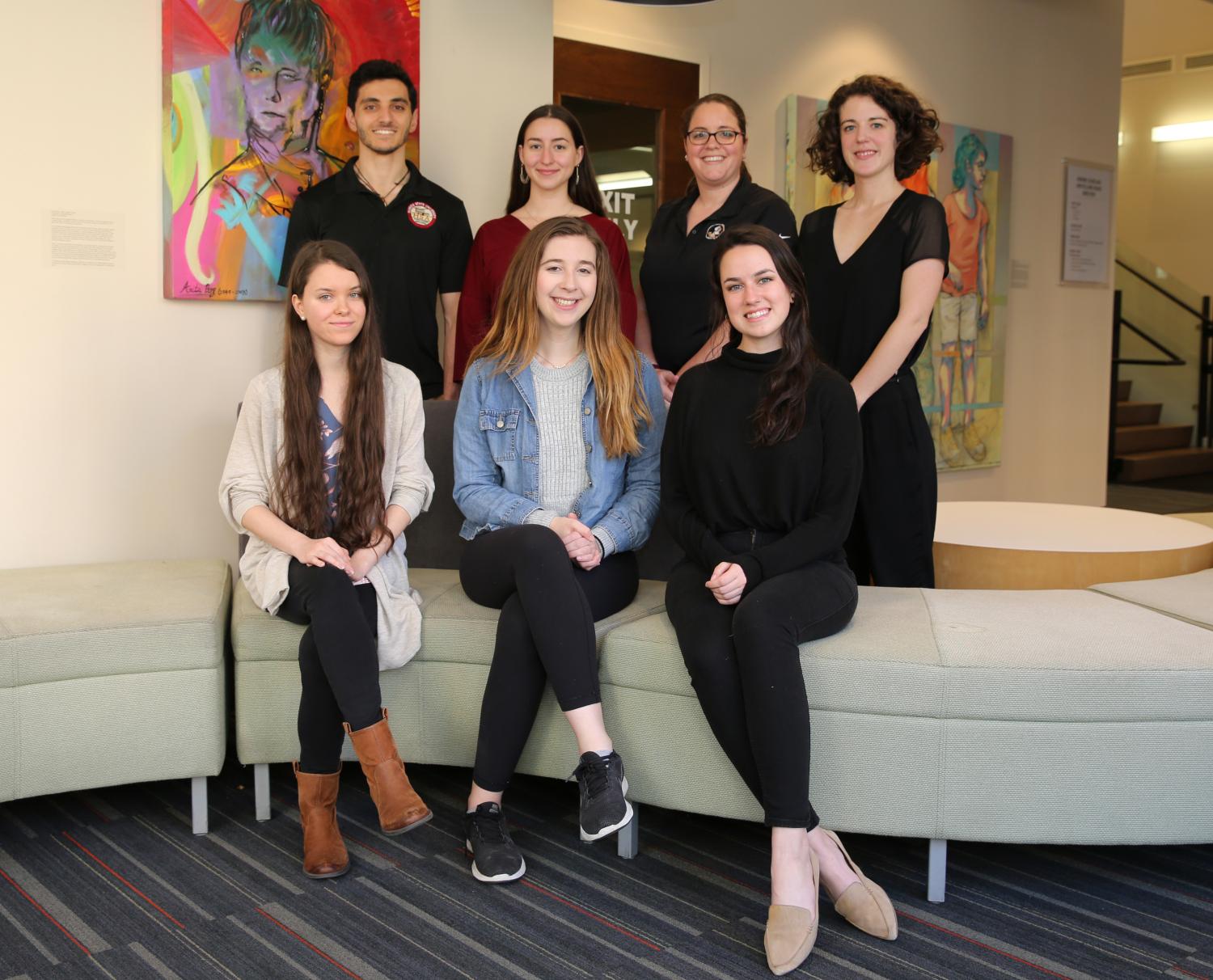 Current Board Members
---
Leadership Committee
Honorine Rouiller, Graduate 
Lillie Brody, Undergraduate
Sneha Kapil, Undergraduate
Elizabeth Ames, Undergraduate
Board Members
Nathen Mergen, ONF
Naomi Fu, ONF
Alexa Kellenberger, UROP Leaders, FURC
Ava Bartolomei, Honors
Corrinne Hickman, Honors
Hannah Fliess, Honors
Nathaniel Welmaker, Honors
Tryfon Gerasimos Theophilopoulos, CRE
Mark Jessup, HEP
Karolina Lehel, CRE
Gustavo Capone, UROP
Shivansh Singh, UROP
Faith Jankowski, HSA
Alyssa Ranieri, Honors
Delaney Williams, Honors
Jordan Rose, UROP
Leah Dantin, Honors
Joshua Matson, Fellows Society
Joshua Scriven, Fellows Society
Melanie Medina, PIE
 
Amy Haggard, Advisor
Board Member Specifics
One-year renewable terms.
Meetings will be determined based on student availability and class schedule. Scheduling will be monthly or biweekly.
Regular participation in HSF activities and meetings will be essential if the board is to be effective. Therefore, if an individual misses more than two meetings, they may be dismissed from the board.

title-inside title-centered
2