The mission of the Honors, Scholars, and Fellows Student Advisory Board (HSF SAB) is to serve as a voice for students' ideas and desired resources and to generate value-added programs and policies to advance the HSF mission and collaboration of HSF programs.
HSF SAB Charge
Provide critical feedback about HSF student priorities to HSF staff
Represent the HSF student community in applicable staff meetings
Communicate updates between HSF staff, leadership, and the SAB
Identify any issues affecting collaboration among key constituent groups in the HSF community
Assist in ongoing HSF collaboration and marketing efforts by cross promoting events
Create and coordinate an HSF student event calendar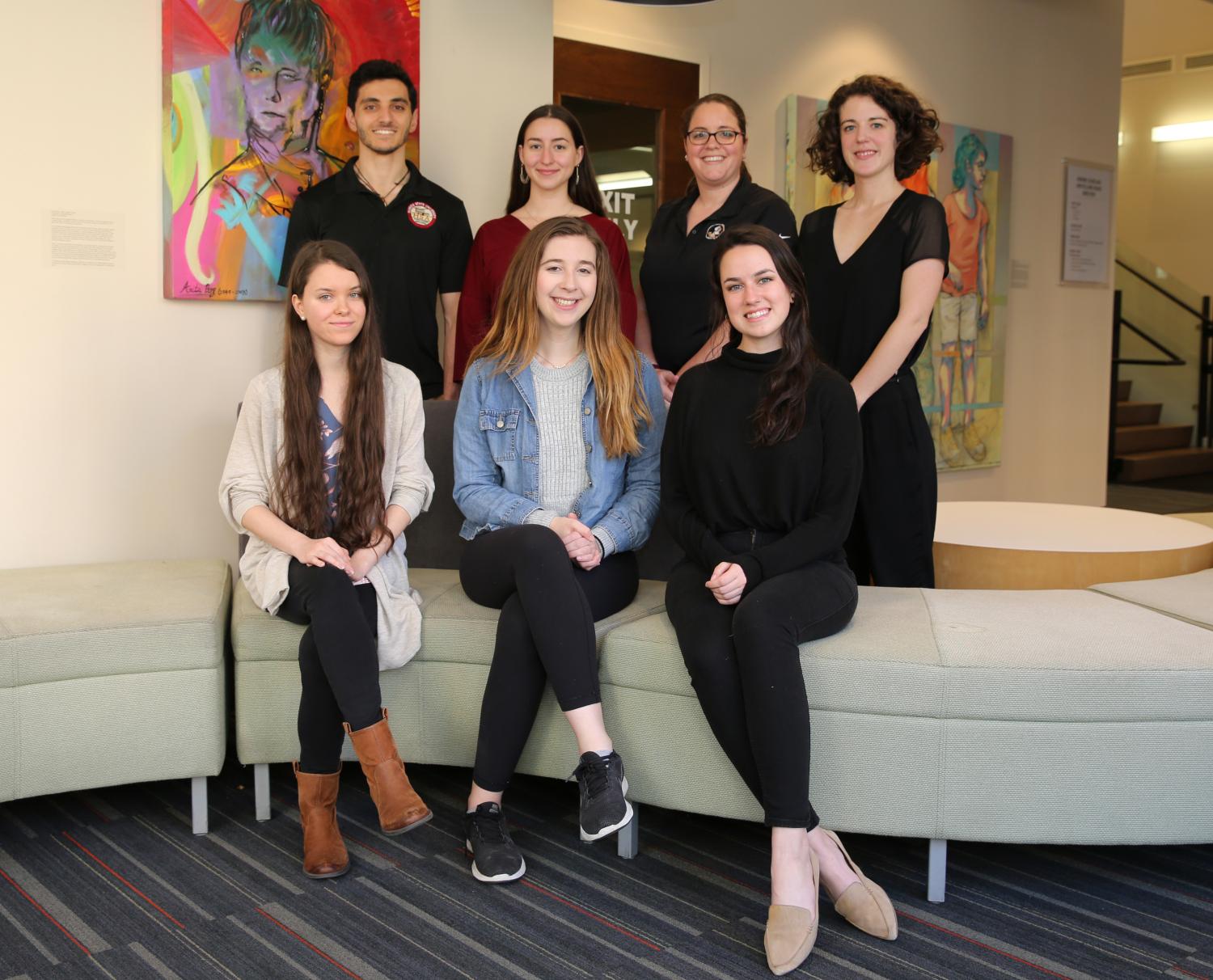 Current Board Members
Board Members
Aaron Brock | Graduate Student
Abdullah Malik | Graduate Student
Ava Twamley | Undergraduate Student 
Genevieve Reynolds | Undergraduate Student 
Isabella Eaton | Undergraduate Student
Jade McLeod | Undergraduate Student
Jordan Rose | Undergraduate Student
Jovan St. Victor | Undergraduate Student
Liam White | Graduate Student
Madeline Feiock | Undergraduate Student
Maria Aleman | Undergraduate Student
Melanie Leon | Undergraduate Student
Nicholas Reese | Graduate Student
Olivia Csernecky | Undergraduate Student
Rachelys Jorrin | Undergraduate Student
Sean Dougherty | Graduate Student
Shane O'Connor | Undergraduate Student
 
Amy Haggard, Advisor
 
Programming and Events Committee Members: Ava Twamley, Genevieve Reynolds, Jovan St. Victor, Liam White, Melanie Leon, Olivia Csernecky
Social Media and Communications Committee: Madeline Feiock, Shane O'Connor
Volunteer Committee: Isabella Eaton, Jade McLeod, Maria Aleman, Nicholas Reese
Board Member Specifics
One-year renewable terms.
Meetings will be determined based on student availability and class schedule. Scheduling will be monthly or biweekly.
Regular participation in HSF activities and meetings will be essential if the board is to be effective. Therefore, if an individual misses more than two meetings, they may be dismissed from the board.